Facility Management Tool Features
The Facility Management Tool is a software program that is compatible with all Potter AFC Series and Potter Plus fire panels and displays "real-time" events that occur on one or more panels connected to the same network.
It offers great flexibility in how event information may be used to efficiently organize, manage and analyze panel performance.
---
View events from multiple systems
View real time alarm events, trouble events, supervisory events, and restore events from multiple AFC Series systems connected through a local area network or the internet.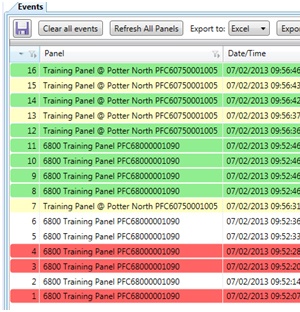 ---
Keypad emulation
View live or scroll through previous events from any connected system just as if you were standing in front of the keypad onsite using the built-in keypad emulation feature.
---
Filtering Events and Exporting Data
Filter events to create custom data files and export them to a Word or Excel file.
---
Automatic printing
Set up automatic printing at a certain time of the day or after a certain number of events have occurred. This file can be printed to any available printer.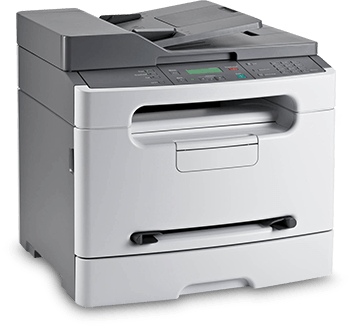 ---
Log files
Create custom log files which separate events for a specific system or group of systems. Use this custom log file to reference activity for inspections, troubleshooting, or to export the data to a Word or Excel file.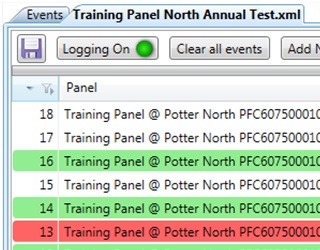 ---
…and much, much more!
Ready to get started?
To download the Potter Facility Management software and to access documentation and support, visit our download page.