Potter
Corrosion
Solutions
Comprehensive corrosion solutions backed by over 120 years of fire sprinkler monitoring.
Minimizing your liability for damage caused by leaking or broken fire sprinkler pipes requires diligent corrosion monitoring. You need a resource you can trust to protect all of the sprinkler systems you design or install.
With more than 120 years of sprinkler monitoring experience, Potter is the trusted source for corrosion monitoring and prevention. With our comprehensive suite of corrosion solutions, you can rest assured that whether you want to protect your investment in a fire sprinkler system, or need to find a more permanent solution to a corrosion problem, Potter has the most innovative and reliable products on the market to get the job done.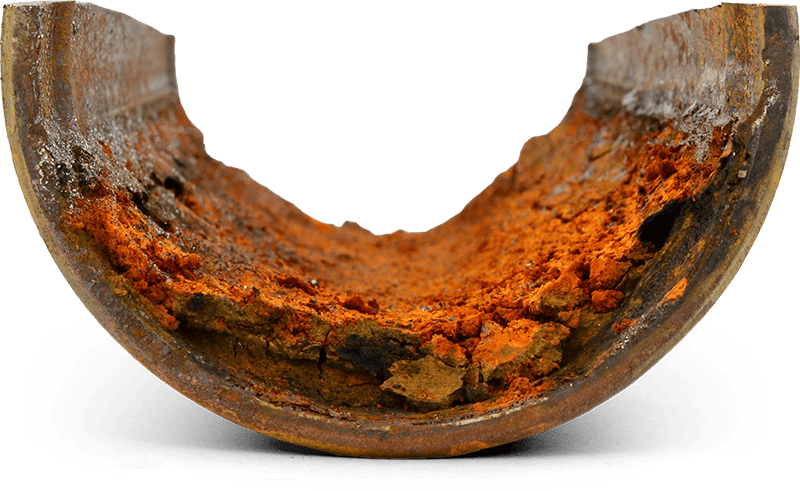 Corrosion in
Sprinkler Systems
Corrosion (both oxygen and microbiologically influenced) is prevalent in fire sprinkler systems. Wet, dry, and pre-action fire sprinkler systems have seen an increase in corrosion since the late 1980s.
Several factors, such as thinner walled pipe, increased inspections and maintenance testing, and changes in fire sprinkler design have been responsible. Corrosion monitoring and mitigation is needed now more than ever before to forecast and eliminate such costly corrosion.
It may seem like replacing pipe is a simple and easy solution, but the costs of corrosion are far greater in the long run. Replacement fire sprinkler systems can be 2 to 3 times more expensive than the initial install.
Click here to learn more
Other issues that can arise from corrosion in fire sprinkler systems:
Temporary shutdowns

Loss of property

Loss of production

Personal Injury

Total system replacements
How Common
is corrosion?
It is far more common than you may think. A recent VdS study showed: