IntelliCheck™ Advanced Leak Rate Monitor
Potter's IntelliCheck Advanced Leak Rate Monitor is designed to monitor any dry or pre-action sprinkler system with any supervisory gas supply to ensure the system and gas supply are performing optimally. The IntelliCheck can monitor leak rate, system pressure, compressor runtime and ambient temperature. Additionally, it can perform NFPA 13 and NFPA 25 leak rate tests, fully automating the compliance testing process.
Automated NFPA 13 and NFPA 25 leak rate testing

IntelliView™ ready for remote internet monitoring and notifications

Monitors new or existing systems

Monitors any individual or common supervisory gas source

Nitrogen generators

Air compressors

Tank gas systems

Assists in isolating system leaks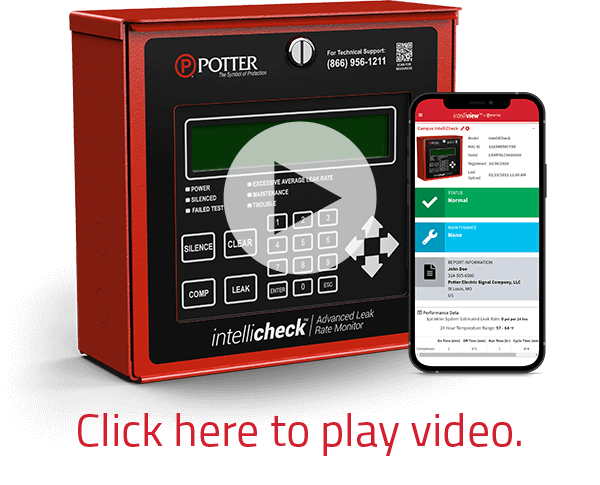 IntelliView™ Web Monitoring
With Potter's IntelliView Dashboard, you can connect and monitor your IntelliCheck Advanced Leak Rate Monitors from anywhere in the world. Simply connect the unit to your building's existing network and register at www.PotterIntelliView.com. Within minutes you will have access to system leak rate, pressure, compressor runtime, and much more!
Multiple buildings and IntelliView ready devices are supported allowing a property owner or building manager to monitor all of their connected systems from one location. System administrators can even register additional users to view system information.
Visit IntelliView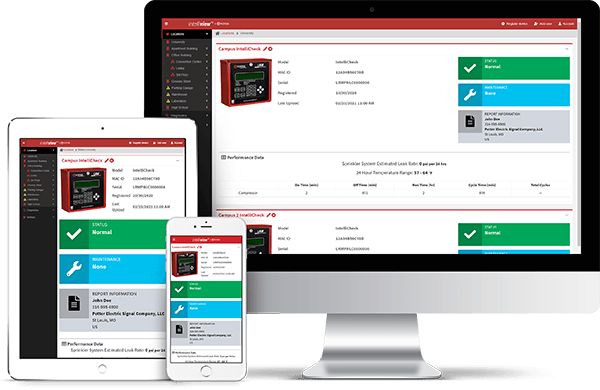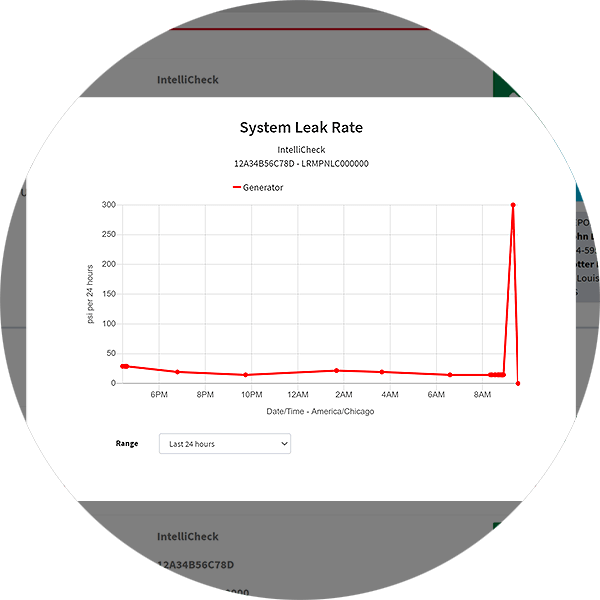 Quantify Leak Rates
Potter's IntelliCheck quantifies leak rates and provides owners with data to make decisions about their system. Data is accessible on the IntelliCheck directly, or through rich graphs and reports via the IntelliView dashboard.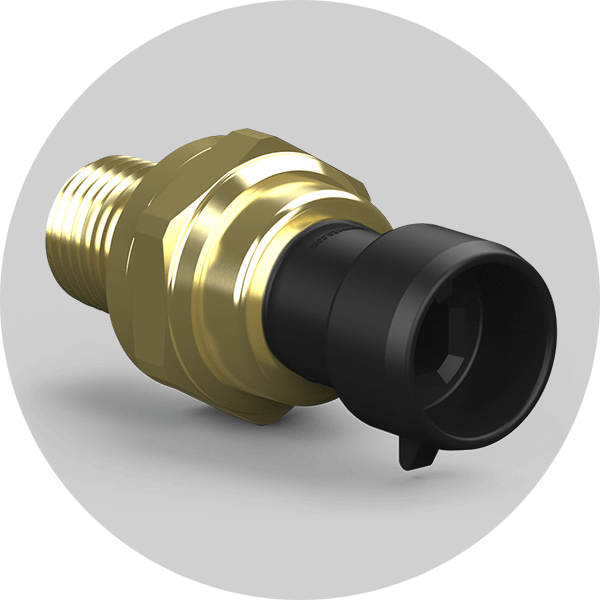 Accurate Leak Rate Monitoring
The IntelliCheck uses a pressure transducer to measure changes in air or nitrogen pressure to calculate leak rate. Along with Potter's proprietary algorithms in the embedded intelligent controller, the IntelliCheck uses these measurements to provide accurate data.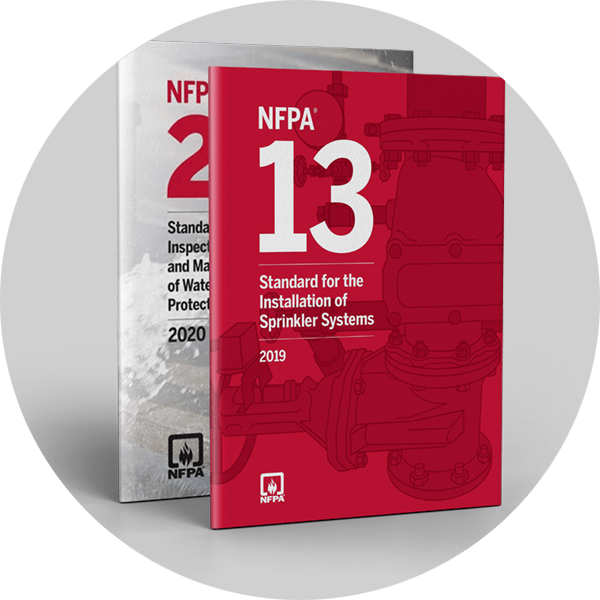 Automated NFPA 13 and NFPA 25 leak rate testing
The IntelliCheck can be configured to test for NFPA 13 or 25 leak rates and automatically conducts the test as scheduled. Results can be displayed on the unit's display or through the IntelliView web dashboard. Test frequency can be set by the user to automate compliance tests.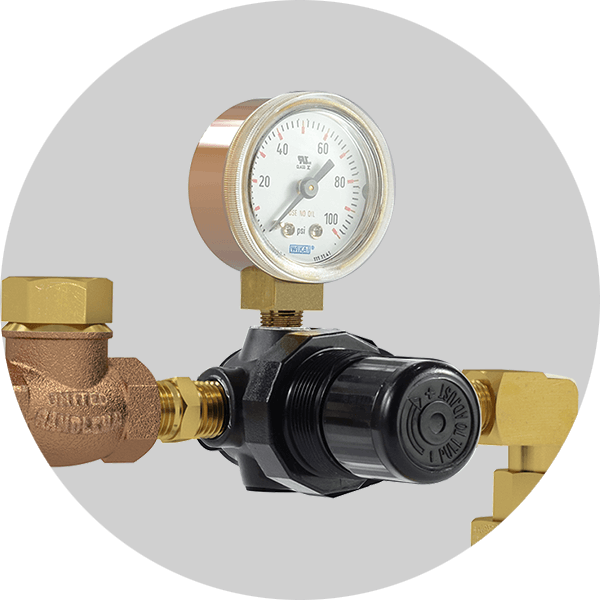 Monitors New & Existing Systems
Since the system does not require a special design to work with the IntelliCheck, it can be installed on any new or existing system with little effort and expense.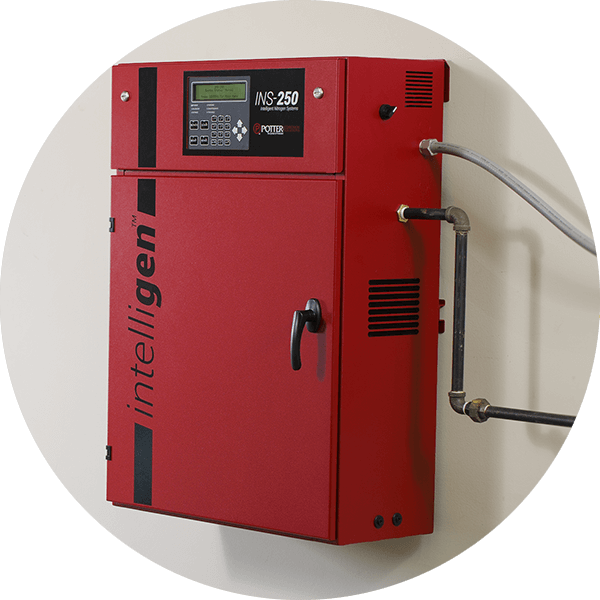 Monitors Any Supervisory Gas Source
The IntelliCheck monitors any individual or common supervisory gas source including nitrogen generators, air compressors, and tank gas systems. It monitors leakage downstream from the system's air maintenance device. It is the perfect complement to nitrogen generators as it provides more detailed system information than most nitrogen generators.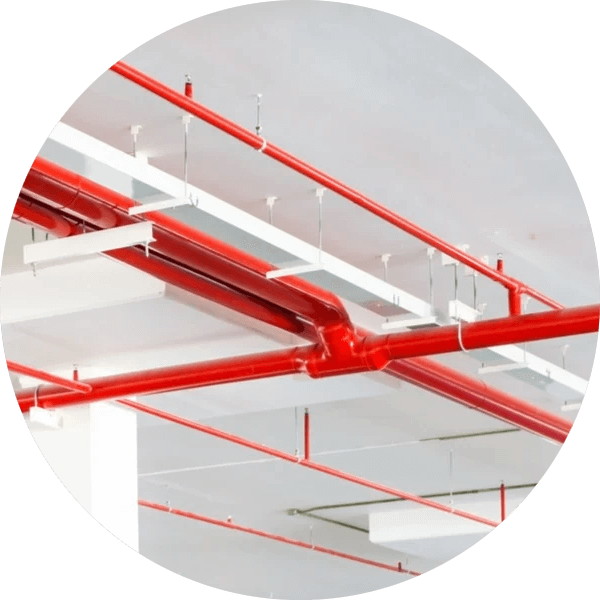 Assists in Isolating System Leaks
Potter's IntelliCheck helps you identify and prove to your customers that service work is needed on a system. By utilizing precise measurements and data provided by the unit, you can be confident in the health and condition of the system.