PFC-4410G3 Releasing Panel
Potter's PFC-4410G3 Releasing Panel has been designed to expand upon the previous generation's strengths while enhancing an already robust feature set. With focus directed toward simplifying the installation process and a greater emphasis on control of monitoring and maintenance, the PFC-4410G3 offers fire protection second to none.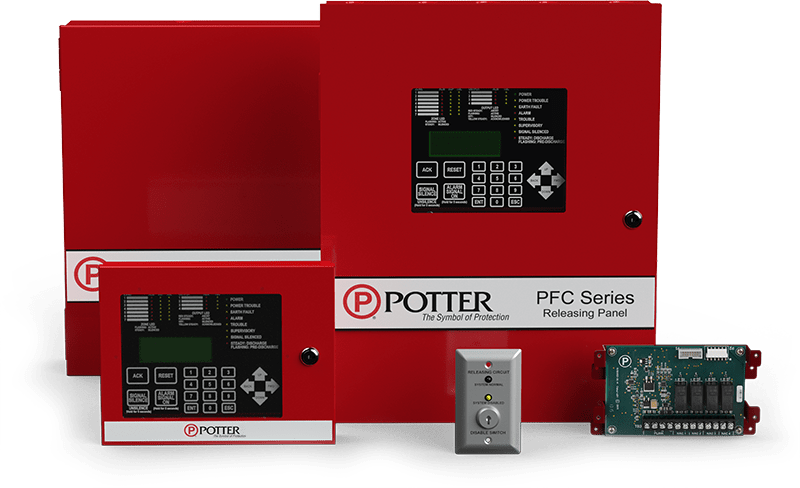 Expanded Feature Set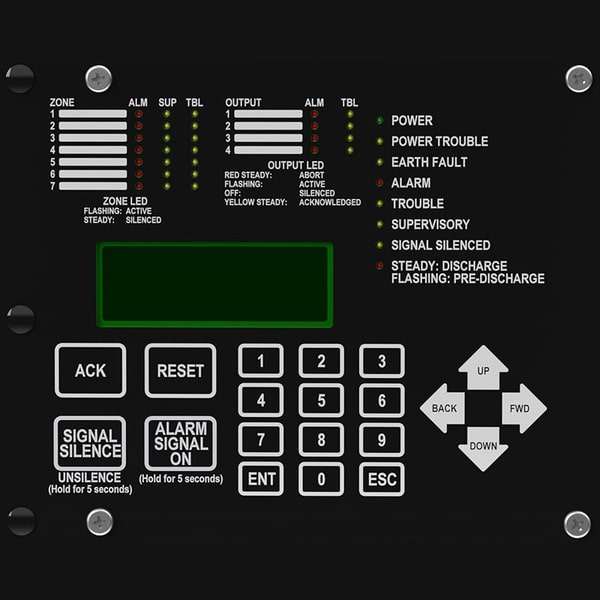 Intuitive User Interface
The PFC-4410G3 Releasing Panel has been revamped to provide an intuitive user interface. Some of these upgrades include a 30% larger display, additional navigation buttons, an expanded history that holds up to 4,000 events, keypad programmability, and the ability to program using a computer.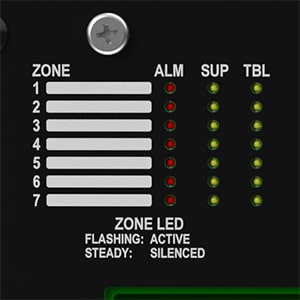 User Definable Zones
Potter's PFC-4410G3 Releasing Panel features seven zones that are user definable. This is an increase of three additional user definable zones that grant greater user customization from the previous generation.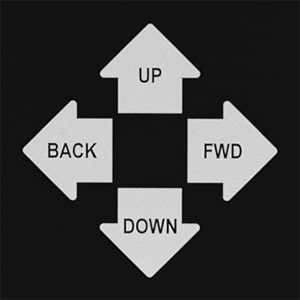 Multidirectional Navigation
The PFC-4410G3 allows for multidirectional navigation through the panel history and menus, allowing for a more intuitive and user-friendly experience than its predecessor.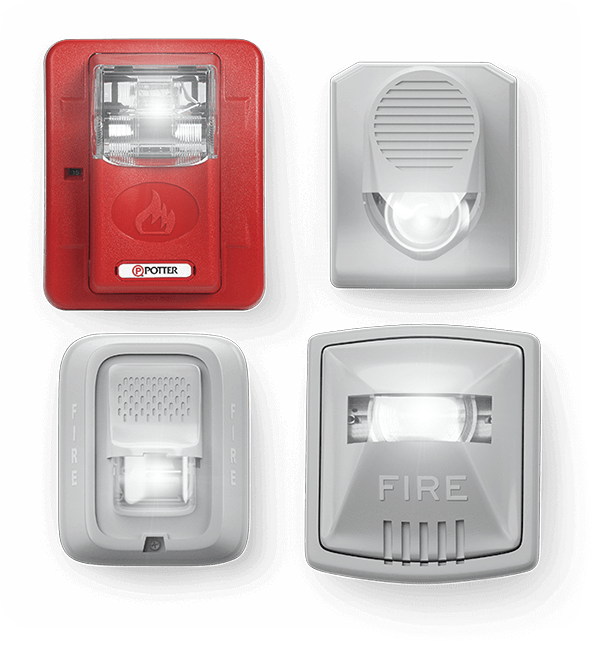 Built-in Notification Appliance Patterns and Synchronization
Notification appliances' strobe synchronization is now built into the panel, no longer requiring separate modules for synchronization. The strobe synchronization includes Gentex, AMSECO, System Sensor, and Cooper/Wheelock protocols with Potter's exclusive Quadrasync technology, each output circuit can have a unique manufacturer of strobes, meaning you can mix and match while having all of the strobes flash together. With built-in notification patterns, it allows for the use of the same notification appliance to annunciate different parts of the releasing sequence uniquely, allowing the evacuation signal, prerelease signal, and release signal all to be on one circuit.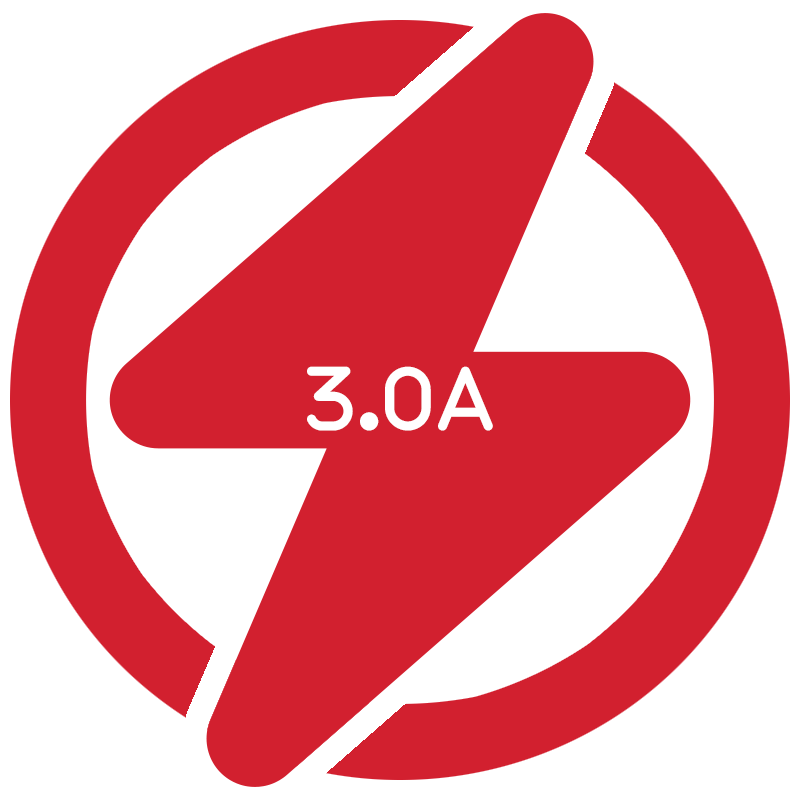 Increased Power Resources
The PFC-4410G3 has increased the total panel output from a maximum output of 2.5 A to 3.0 A. The output circuits can use the full power of the panel with a maximum output of 3.0 A per output which is increased from the previous 1.0 A.
Releasing Panel & Accessories
Ease of Installation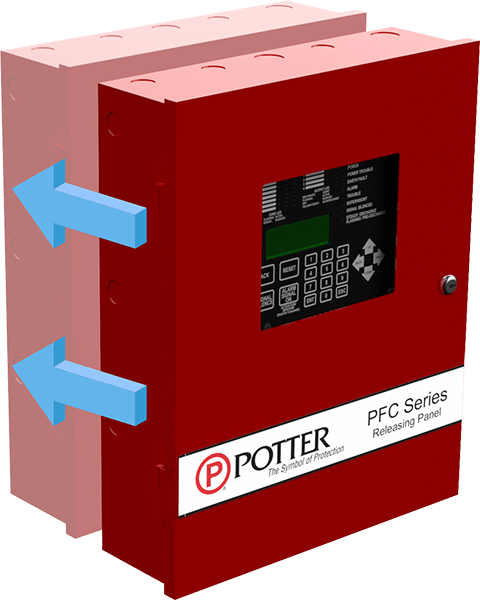 Hassle Free Installation
Potter's PFC-4410G3 was designed for an effortless transition from installations using the previous model. The PFC-4410G3's housing retains all the same wiring terminations and footprint allowing for the layout to be preserved, all while utilizing the same common conduit locations.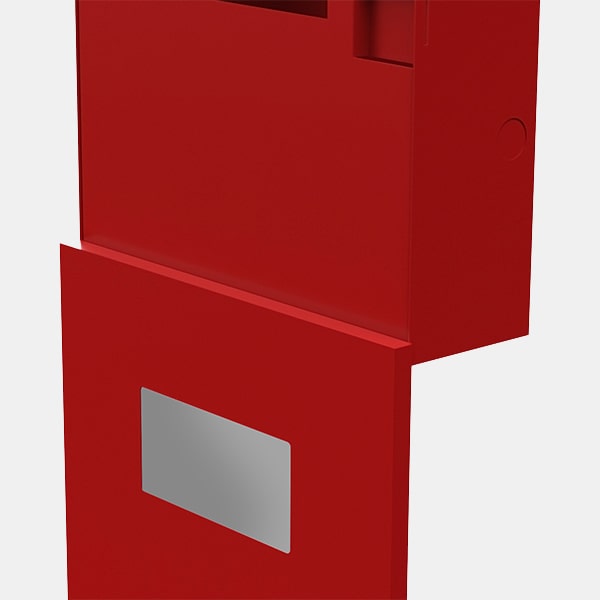 Full Deadfront with Hook System
The PFC-4410G3 features a full deadfront which creates added safety when the cabinet is open for interfacing while in service. The deadfront is designed with a hook system that allows it to be hung from the enclosure during installation and servicing.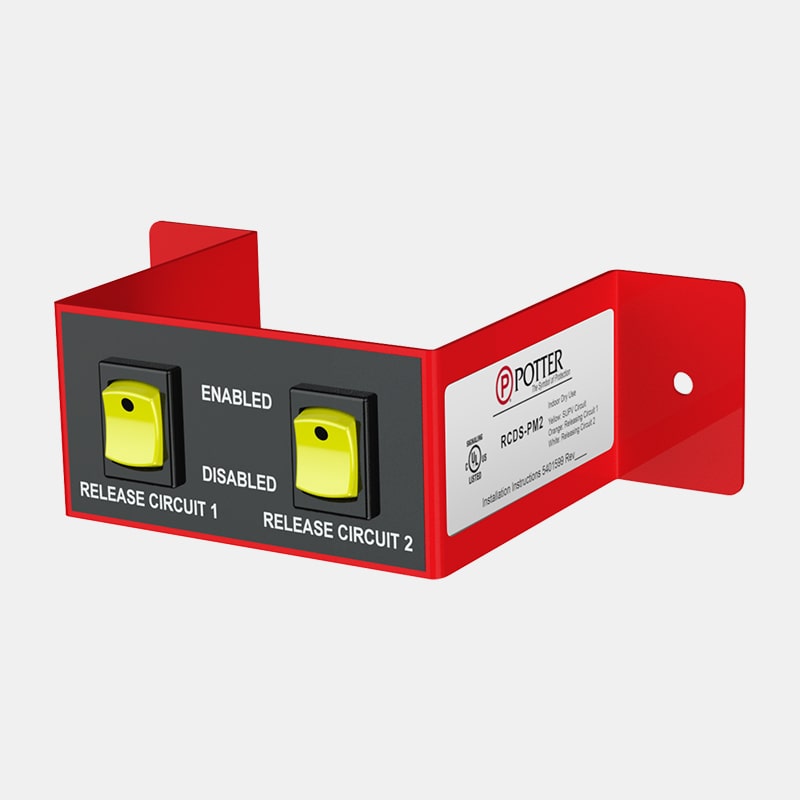 Optional Disable Switch
Mounted inside the PFC-4410G3 enclosure, the optional RCDS-PM releasing circuit disable switch allows for disabling one or two releasing zones.
Monitoring and Maintenance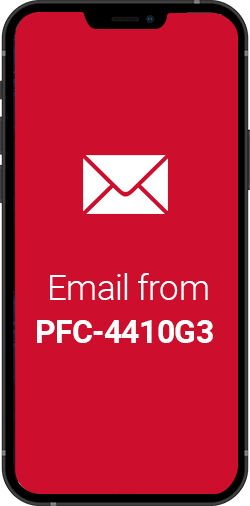 Remote Management via Email
The PFC-4410G3 allows for users to remotely retrieve data from the releasing panel when necessary. Users can receive monitoring updates through e-mail including critical reminders for testing, event buffer, and panel conditions like troubles and alarms.* This gives control over how monitoring and maintenance are managed.
*Non-UL Listed Feature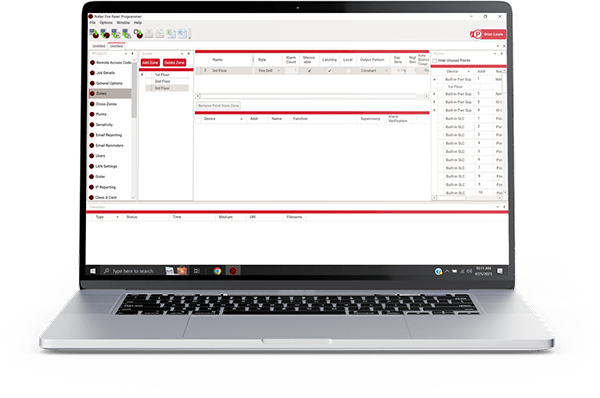 Flexible Programming
User definable programming of the PFC-4410G3 can be completed at the panel using its built-in menus or from Potter's Panel Programmer software.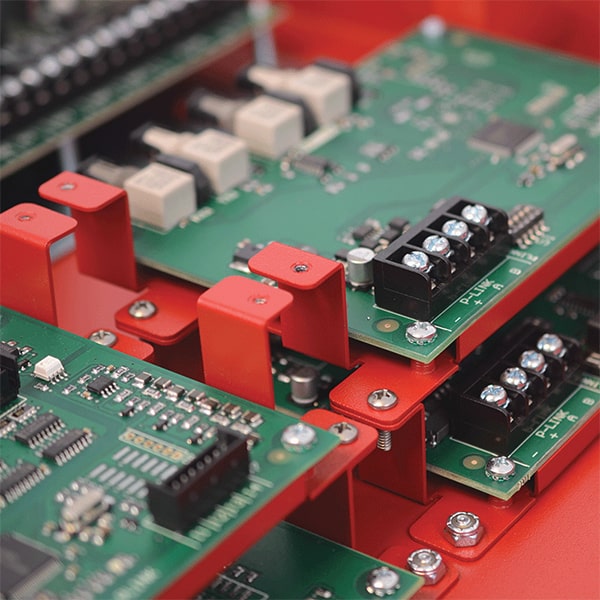 P-Link
The PFC-4410G3 has Potter's proprietary P-Link protocol allowing the addition of up to thirty-one accessories including remote annunciators, an intelligent power supply, additional input cards, and more!