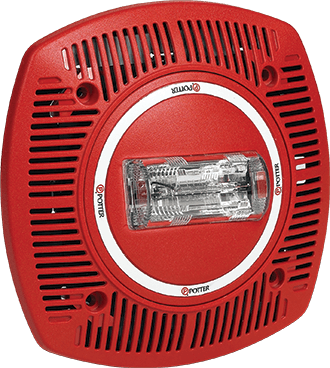 SPKSTR-24CLP Series
Low Profile Ceiling Mount Speaker Strobe
---
The Potter SPKSTRCLP is a ceiling mount, low-profile selectable candela speaker/strobe and is a universal mount speaker designed to meet code requirements for audio, visual and voice communications. The SPKSTRCLP Series are quality speaker products offering both dependable evacuation signaling and visual alarms, or a combination of both. The SPKSTRCLP has high output tamperproof candela selections are 15, 30, 75, 95 and 115.
The SPKSTRCLP Series can be mounted in a 4" square x 2-1/8" deep back box, an extension ring is not needed.
The SPKSTRCLP Series provides a 25 or 70.7 VRMS speaker with field selectable power taps of 1/8W, 1/4W, 1/2W, 1W, 2W or 4W. The SPKSTRCLP strobes can be synchronized by using the Potter AVSM Control Module, FACP's, or power supplies that include the Potter Synchronization Protocol.
The SPKSTRCLP Series grills are constructed of high impact textured plastic. The SPKSTRCLP is warranted for 5 years from the date of purchase. The SPKSTRCLP devices are listed to ANSI/UL 1480 and ANSI/UL 1971 listed for use with fire protective signaling systems.
---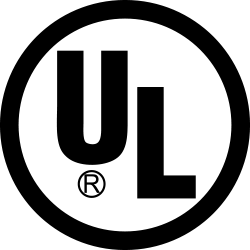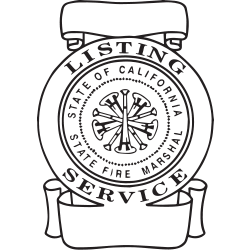 ---
Documents & Resources
---
Literature