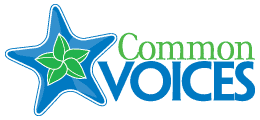 Potter was thrilled to have members from the National Fire Sprinkler Association (NFSA) as well as firefighters from the Robertson Fire Department on hand Tuesday, May 23 for a side-by-side burn demonstration. The event exhibited the difference between a residential room with a fire sprinkler system and one without a fire sprinkler system. It was followed by a series of talks given by members of Common Voices, a group that advocates for the installment of fire sprinklers in residential homes. The results of the burn were incredibly eye opening and the demonstration acted as an ideal preface for the talks given by Common Voices.
Common Voices is a group of advocates who have all been affected by residential home fires. Whether they themselves were harmed, or they lost a loved one to a fire, their passion and commitment is inspiring and effective. Their speeches were moving and gave all of us at Potter a stark reminder of the importance of what we do. We couldn't be more appreciative of their time and would like to thank all involved for making the day memorable and leaving an indelible mark on all of us.
You can see the burn demonstration video here: https://youtu.be/M3iiyTYeWJQ.
---
Back to Latest News