Potter Electric Signal Company is proud to announce a victory for its Peer to Peer Networking Cards at the Security Today 2021 New Product of the Year Awards. This is the third award for Pot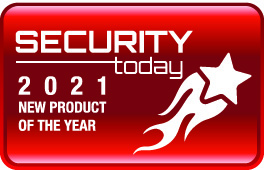 ter's networking cards in 2021.
The NCE-1000 and NCF-1000 Peer-to-Peer Networking Cards allow for networking between fire alarm panels using ethernet cable and fiber optic cable (single mode or multi-mode) respectively. Up to 200 panels can be networked together, and once the cards are integrated, certain devices can be set up as global annunciators for the peer-to-peer network.
Jeff Klein, Potter Electric's President of Fire Safety, said
"We at Potter Electric are excited to have networking functionality for our fire alarm systems. We appreciate Security Today's continued recognition of Potter's innovations. Our fire panels are IP enabled and these new network cards will allow up to 200 panels on a common system. This offers tremendous flexibility for the layout of a system for both high-rise and campus projects."
For more information on Potter's Peer-to-Peer Network Cards please visit our Fire Panel Networking Information Portal.
---
Back to Latest News