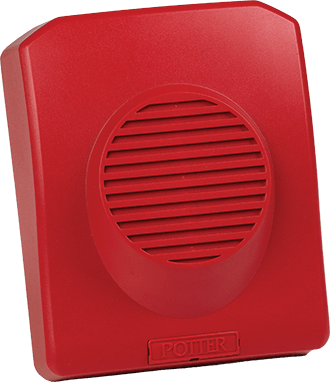 H-1224 Series
Obsolete Product
Electronic Horn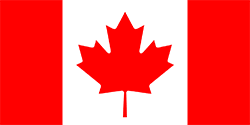 ---
The H-1224 Electronic Horn allows a number of applications on a single device. The horn settings include Temporal, Non-Temporal, March Time and a Chime sound. The horn also has Low, Mid and High volume settings for each pattern and tone. The tones include 2400 Hz, Electro-Mechanical, Broadband and Chime.
The voltage input can be either regulated DC or full wave rectified (FWR) 12 volt or 24 volt operation.
The H-1224 utilizes a universal mounting plate that will mount on a single gang, double gang, octagon and 4" square electrical boxes. Outdoor installations must use either the BBK-1 4" square (weatherproof bell backbox) or the BBX-5 (weatherproof backbox). The back plate allows the installer to mount the plate and terminate the wire connections. The horn attaches in a hinge fashion from the top and is secured by a single mounting screw. The horn completely covers the mounting back plate, therefore it can be mounted before other trades work is completed and not affect the final look.
---