Monitor your fire panel or nitrogen generator from anywhere in the world.
With Potter's IntelliView Dashboard, you can connect and monitor your fire panel or IntelliGen Nitrogen Generator from anywhere in the world. Simply connect the unit to your building's existing network and register at www.PotterIntelliView.com. Within minutes, you will have access to system status, alerts and notifications, historical data, and much more!
Multiple buildings are supported allowing a property owner or building manager to monitor all of their systems from one location. Administrators can even register additional users to view system information.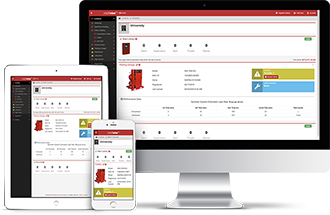 Privacy Policy
Last updated: August 30, 2018
Changes To This Privacy Policy
This Privacy Policy is effective as of August 30, 2018 and will remain in effect except with respect to any changes in its provisions in the future, which will be in effect immediately after being posted on this page.
We reserve the right to update or change our Privacy Policy at any time and you should check this Privacy Policy periodically. Your continued use of the Service after we post any modifications to the Privacy Policy on this page will constitute your acknowledgment of the modifications and your consent to abide and be bound by the modified Privacy Policy. If we make any material changes to this Privacy Policy, we will notify you either through the email address you have provided us, or by placing a prominent notice on our website.
Contact Us
If you have any questions about this Privacy Policy, please contact: webmaster@pottersignal.com