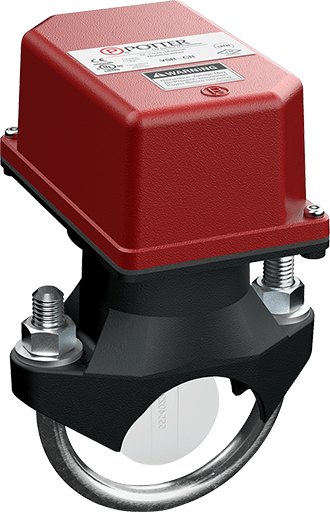 Potter announces an addition to their suite of corrosion resistant monitoring devices, the VSR-CR Flowswitch. The VSR-CR is UL and ULC listed and rated NEMA 4X to withstand corrosive environments for long periods of time with minimal corrosion damage. Thanks to its corrosion resistant saddle and housing, the VSR-CR can monitor systems that are exposed to nature's elements without fear of damage or inoperability. Potter's product line of corrosion resistant monitoring switches also includes the OSYSU-CRH and PCVS-CRH which monitor outside screw and yoke valves and control valves respectively.
Andy Kaempfer, Director of Product Management at Potter said,
"The VSR Flowswitch has long been a cornerstone product for Potter Electric. Releasing a corrosion resistant version will allow our customers to feel confident that their systems are protected, even in more exposed environments."
Click here to learn more!
---
Back to Latest News