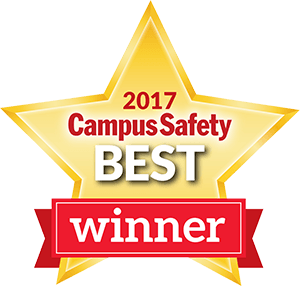 Campus Safety Magazine has awarded Potter with a Campus Safety BEST Award in the category of Fire/Life Safety Systems for the IPA Addressable Fire Systems. Potter is honored to receive such an award and would like to thank Campus Safety Magazine for the recognition. This is an important award as it recognizes excellence in providing security to some of the country's most prized establishments.
"Campus Safety magazine takes pride in focusing on content that helps protection professionals in the healthcare and education markets keep their students, teachers, patients, visitors, and campuses safe and secure,"
— Robin Hattersley Gray, executive editor of Campus Safety.
The IPA Series won this award based on its vast features such as IP connectivity, E-Mail alerts and reminders, and an innovative addressing scheme. The IPA series panels allow the system to utilize over 4,000 sub-points on common devices, allowing only one address to be consumed on the system but several programmable points to be incorporated in that one address. This makes it the most robust line of Addressable Fire Systems currently on the market.
Dave Kosciuk, Executive V.P. and General Manager for the Fire/Security division at Potter said,
"We're very proud to have won this award and we take great pride in our technologically advanced fire/voice systems that continue to protect and save people's lives every day."
ABOUT CAMPUS SAFETY: Campus Safety magazine and CampusSafetyMagazine.com exclusively serve campus police chiefs, security directors, IT personnel, emergency managers and executive administrators involved in the public safety and security of major hospitals, schools and universities in the United States. Campus Safety is a brand of EH Media.
---
Back to Latest News