PSN Series Power Supplies
The PSN series of notification power supplies offer reliable notification power with unprecedented versatility. The power supplies offer either 6 or 10 amps of continuous power through 4 or 6 outputs respectively. Each output is rated at 3 amps and it may be used continuously without any derating.
PSN System Features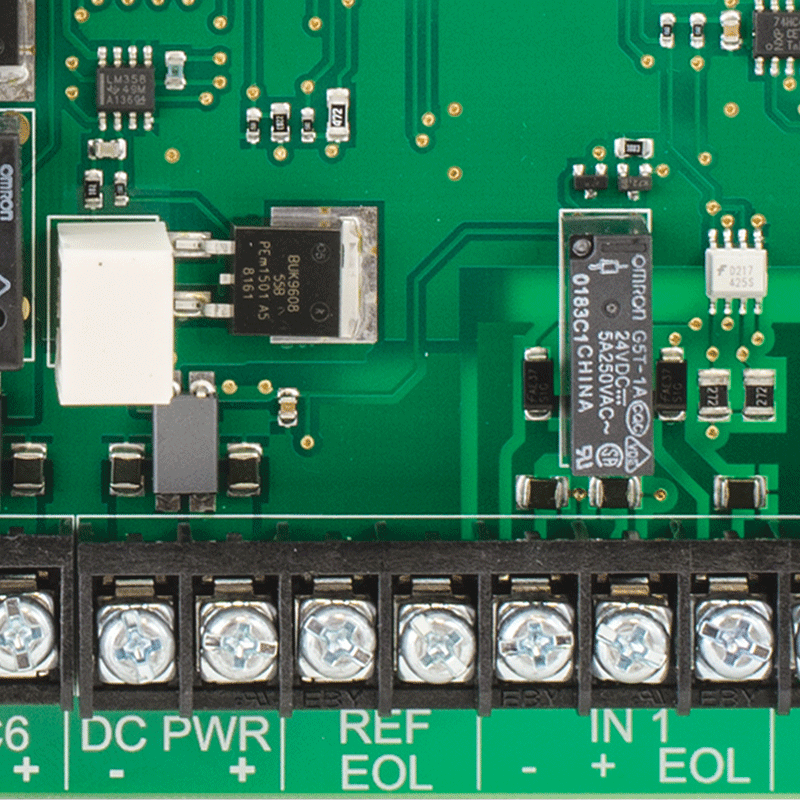 Reference EOL
The PSN Series power supplies use a standard 5.1k end of line resistor. Any end of line value between 2k and 27k can be used in retrofit applications where a value other than 5.1k is installed. All NAC wiring will then be supervised based on the existing value. The Reference EOL terminals on the PSN Series power supplies can save considerable time in these situations by avoiding hunting for the EOL resistor.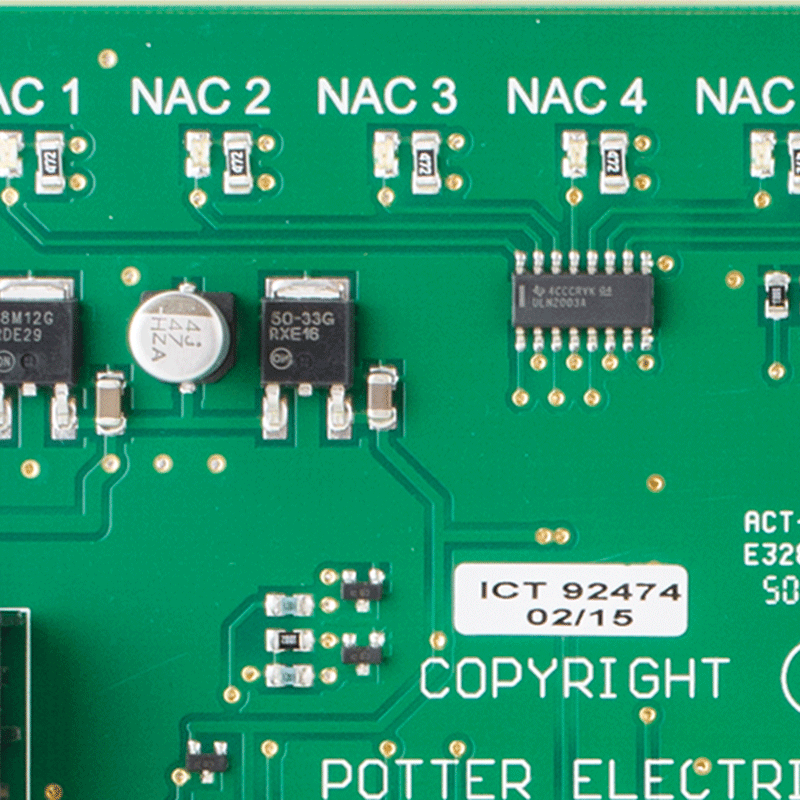 Diagnostic LEDs
Each NAC has an indicator LED which provides two functions. The primary function is to follow the pattern that its NAC is programmed to output. The secondary function is to provide trouble indication alerting the installer as to which NAC is in trouble. This allows for quick and accurate troubleshooting. Each LED has trouble memory which can save considerable troubleshooting time when trying to identify a circuit with an intermittent problem.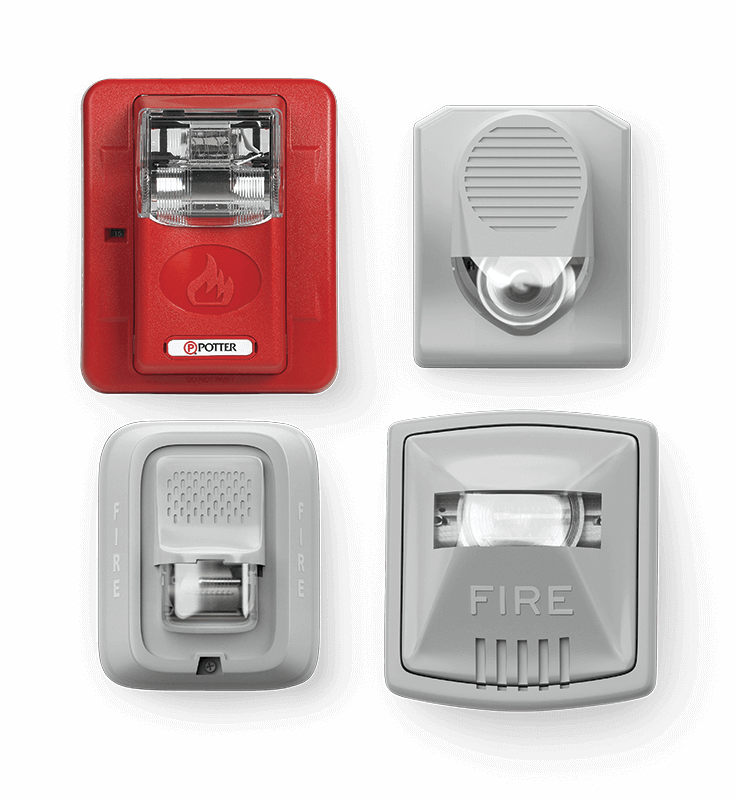 Quadrasync
Our patented Quadrasync technology allows four different brands of strobes to be synced together using a Potter fire alarm control panel or PSN Series power supply. There is no need for the panel and devices to utilize the same protocol, making this technology a great feature for retrofit applications. Quadrasync works with the Potter®/Gentex®, Amseco®, System Sensor®, and Wheelock® protocols.
Intelligent Power
The PSN-1000 and PSN-1000E power expanders include intelligent connectivity to the fire panel via the P-Link circuit. The power supply may be installed 6,500 feet from the control panel which then repeats the P-Link communication for another 6,500 feet.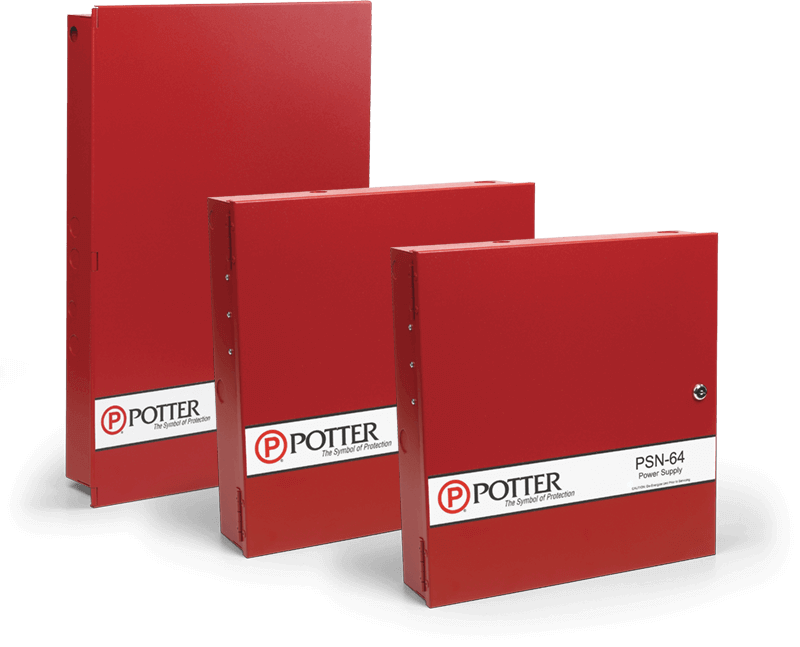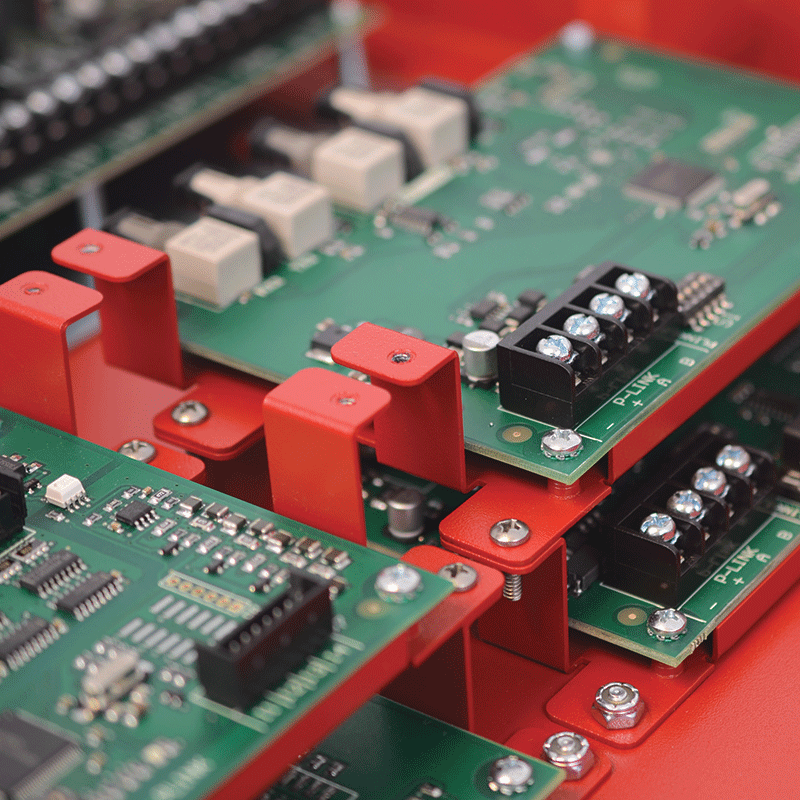 P-Link Circuit
The P-Link circuit is a 4-terminal connection that provides both power and data between fire alarm control panels, power expanders, and accessory devices in the field. Each P-Link connection is rated 1 amp at 24 volts and can span a maximum of 6500 feet between any P-Link device. Greater distances can also be achieved with the FIB-1000 fiber interface module and fiber optic cabling.