Potter is excited to announce that it has won multiple awards for its ground breaking PotterNet Graphical Monitoring Control Software! PotterNet was awarded both the Security Today 'Govie' and Security Sales & Integration 'MVP @ ISC West'.
Security Today Govie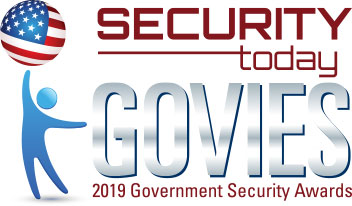 Security Today has awarded Potter with a Govie Award in the category of Fire & Life Safety for the PotterNet Graphical Monitoring Control Software. Potter is honored to receive such an award and would like to thank Security Today for the recognition. This is an important award as it honor outstanding government fire & security products.
"For the past ten years, Security Today and GovSec have hosted The Govies, and I have been amazed at the innovation and technology entered in this product contest. Truly, manufacturers are ramping up their research and development, bringing top-quality solutions to the government vertical."
— Ralph C. Jensen, Editor-in-Chief of Security Today and GovSec magazines and securitytoday.com
Security Sales & Integration MVP @ ISC West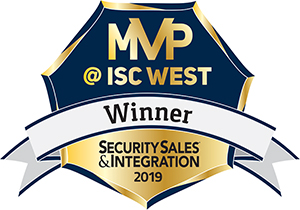 The Most Valuable Product (MVP) Awards recognize products that make a substantial impact on integrators and were judged on innovation, functionality, competitive advantages, benefits to the installer or monitoring provider, and benefits to the end user.
It's overwhelming for security integrators to keep up with the thousands of products introduced annually. SSI's MVP Awards provides integrators the valuable service of distinguishing particularly noteworthy new products, and salutes the manufacturers responsible for them. Both factions benefit by having entries evaluated by independent security integrators and industry consultants.
— Scott Goldfine, Editor-in-Chief/Associate Publisher of Security Sales & Integration
About PotterNet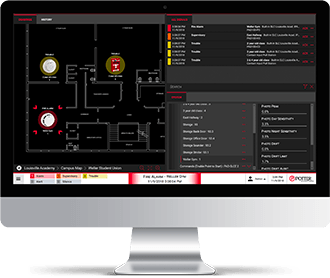 PotterNet won these awards based on its vast features such as monitoring hundreds of panels across multiple campuses, over 300,000 point capacity, and thousands of customizable floor plans. PotterNet is the newest and most innovative graphical monitoring control software in the industry. It ensures optimal performance and lasting protection on select Potter IP-Based systems using unmatched technology. A simple configuration will have your system monitored in minutes with advanced tools that allow endless customization. This software comes in both UL 864 Listed and Non UL Listed configurations.
Dave Kosciuk, President for the Fire/Security division at Potter said,
"We're very proud to have won these awards and we take great pride in our technologically advanced life safety systems that continue to protect and save people's lives every day."
About Security Today: Security Today Magazine and securitytoday.com are the leading industry media brands for the global security marketplace. Security Today is a brand of 1105 Media.
About Security Sales & Integration: The security industry's premier technology and business source of trusted content. Security Sales & Integration is a brand of Emerald Expositions.
For more information on the PotterNet graphical monitoring control software, click here.
---
Back to Latest News