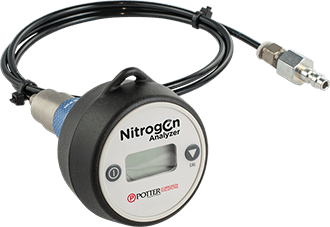 PNA
Portable Nitrogen Analyzer
---
The Portable Nitrogen Analyzer is an easy way to determine the exact purity of nitrogen that the Potter Nitrogen Generator is producing. Since the analyzer is portable, it gives you the ability to check the end of the line purity of the fire sprinkler system, ensuring the system is protected.
Each Potter Nitrogen Generator comes with one portable nitrogen analyzer.
For more information on using Nitrogen in wet pipe sprinkler systems visit our Corrosion Solutions Portal.
---
Documents & Resources
---
Videos