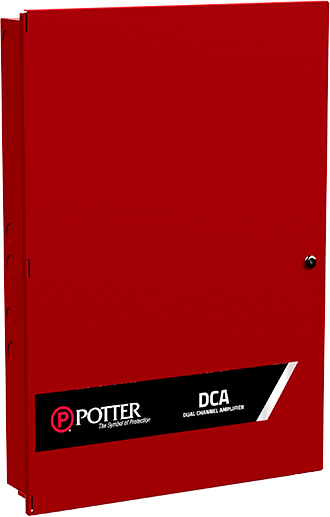 DCA-5025
50W 25V Dual Channel Amplifier
---
The DCA-5025 amplifier is a new addition to the Potter proprietary P-Link device catalog. The DCA-5025 has the capability to distribute up to two audio channels simultaneously across multiple speaker zones. Each amplifier is supplied with a stacker terminal block to provide accommodations for 8 Class B or 8 Class A speaker outputs. The DCA-5025 offers output power at 25VRMS and 70VRMS.
Features:
50W
25VRMS and 70VRMS audio power with optional 70V-1000 converter
8 Class A or 8 Class B speaker outputs
P-Link device
Dual channel
120VAC or 240VAC with battery charger circuit
Maximum of 31 amplifiers with IPA-4000V, maximum of 10 amplifiers with AFC-1000V
---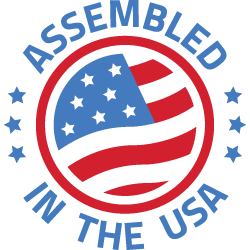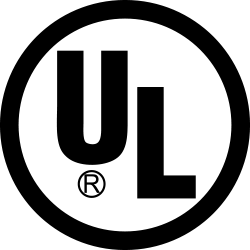 ---
Documents & Resources
---
Literature
Potter Academy Training This product is featured in the Potter Academy training hub. To get started, click a course below or to learn more about Potter Academy, click here.